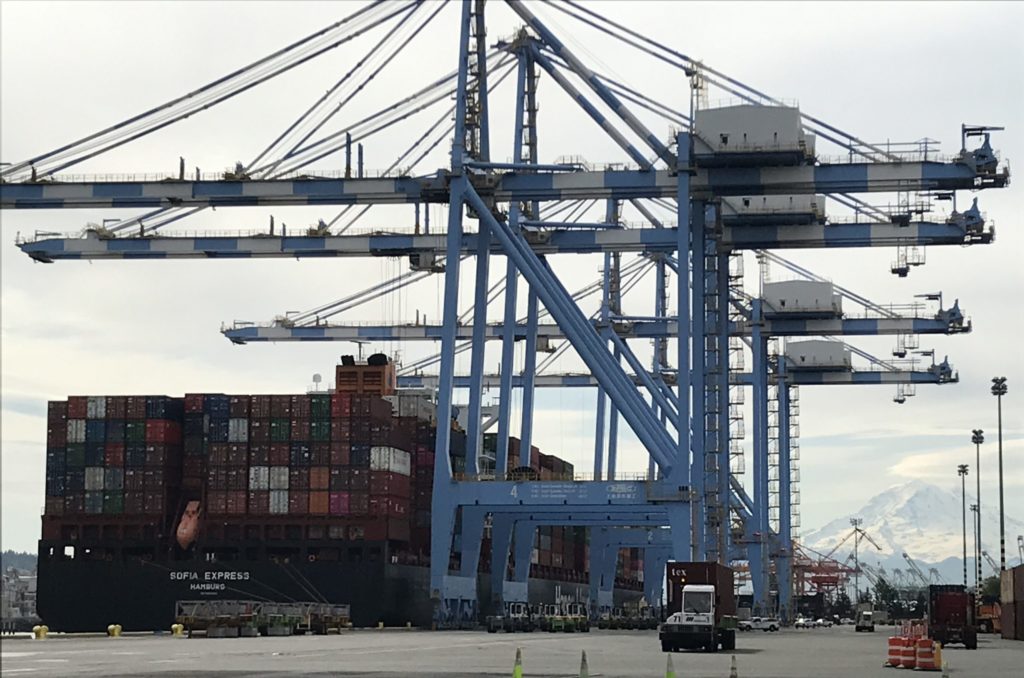 Next Steps to BIG SHIP READY
BIG SHIP READY – That was the vision Husky had for its terminal two years before the Sofia Express arrived at Husky at 05:06 on 05/04/20. While at 8,600 TEUs the Sofia Express is not a 10,000 TEU vessel, she marks the first vessel arriving on THE Alliance's new PN2 10,000 TEU service.
Over the last several years, Husky and the NWSA have taken delivery of eight new 24-wide super-post-Panamax cranes, and in 2020, Husky acquired an additional 19 acres of yard space resulting in 113 total terminal acres. Husky is currently working with CBP to increase out-gate portals and recently commenced construction on a new and advanced near-dock gate complex. These investments and infrastructure enhancements were made in an effort to achieve Husky's vision of becoming BIG SHIP READY.
There is still work to do, but now is the time to execute and deliver to THE Alliance the levels of operational excellence and customer service that the Husky team can be proud of.